help us reach our goal of $35,000!
On May 6th, we launched our annual fundraiser: Growing in Resilience during our Workers Day celebration and have raised close to $10,000 in our first couple of weeks! Big thanks to everyone who has come to our recent events and supported the campaign so far.
If you haven't done so already please check out and donate to our campaign on chuffed:
As an organization, we only accept funding from places that align with our values, uplift our neighborhood, and do not require us to jump through hoops. We are looking for additional support to sustain the collective care of our garden and community. Funds from this campaign will be allocated to the following budget priorities: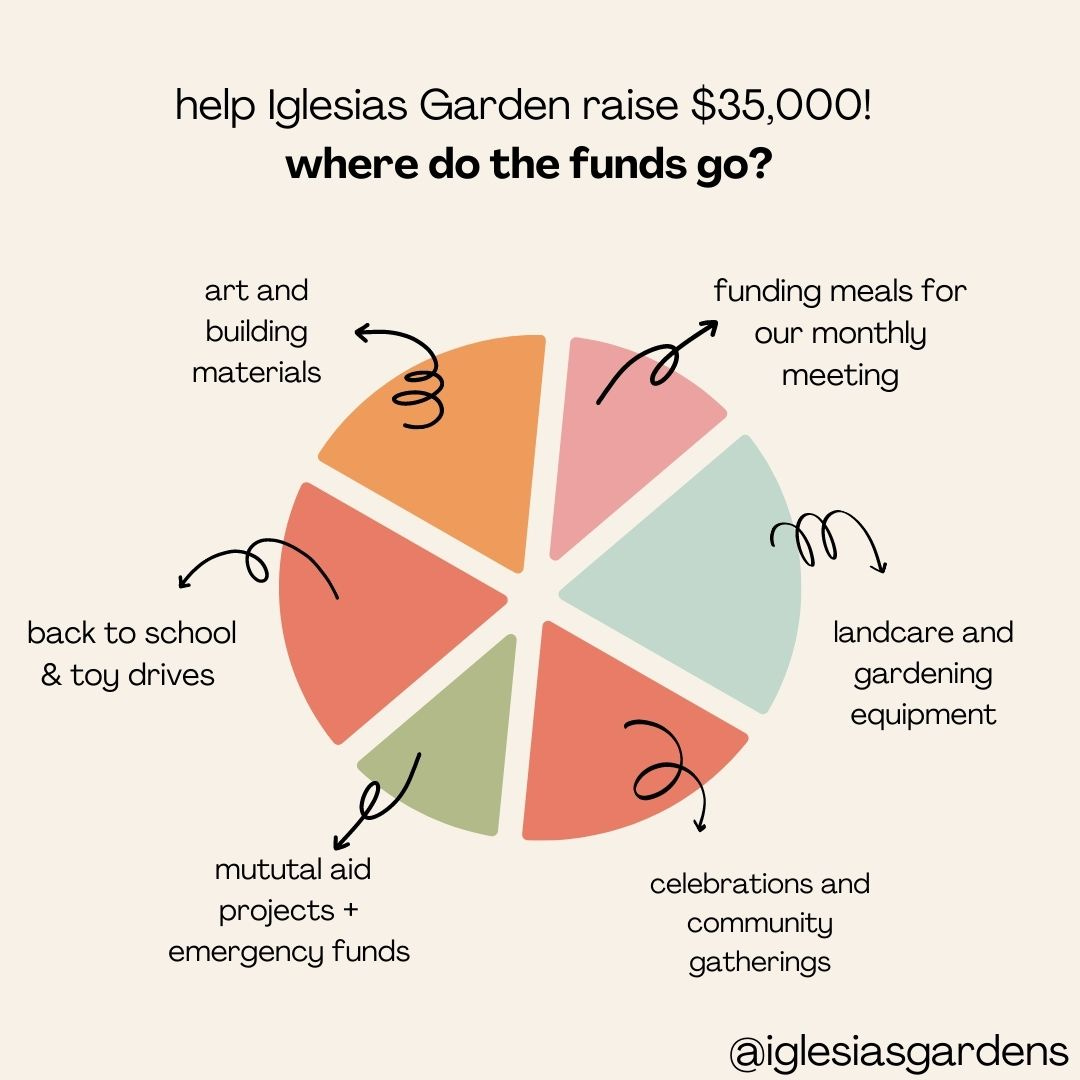 If you are not able to donate please share our campaign widely!
We want to take this moment to also invite artists, makers, and crafters interested in supporting our work to consider donating a service, product, or craft you provide. Please fill out this form by June 1st if you're interested in raffling an item and sending the donations to us.
Thanks so much for your continued support!
Garden crew